November 19, 2018
TO:                The College Community
FROM:          Lorianne Lueders-Yanotti, Director of Student Support Services
SUBJECT:     Holiday Elves
The Director of the Student Support Services Program has identified over 65 children of current students attending our campuses who will have a happier holiday season with the support of the college community.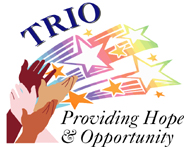 Each year, the Student Support Services program coordinates an outreach effort for these families.  We hope you will adopt a child or your office will adopt a family to help provide a season of joyous memories to those in financial need. Among other items, our elves work to provide families with toys as well as coats, shoes and gloves for the winter months.  We can also accept store gift cards.
If you are interested in participating, we ask that you contact us at 631-451-4693 or lapoubk@sunysuffolk.edu  as soon as possible.  The best time to call is Monday through Friday, between 10 a.m. and 3 p.m.  We will then match you with a child or family and will provide you with some gift suggestions.
The college community has always generously supported this program.  We hope we can count on your kindness once again.  Thank you and Happy Holidays!
---
Find Suffolk County Community College Alumni Association online:
Website | Facebook  |  LinkedIn | Twitter | WordPress | Pinterest | Flickr | Alumni Shop
Click here to make an online gift to support SCCC students and programs
Giving Tuesday 11/27/18 – Supporting Philanthropy and Volunteerism with Suffolk County Community College Alumni Association